Advance Water Tender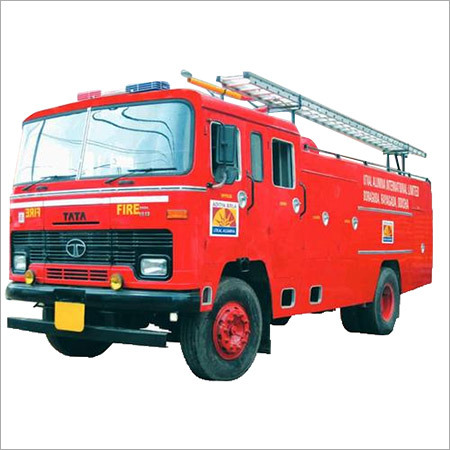 Advance Water Tender
Product Description
We are a well-established firm that has made its presence in the industry, by manufacturing supplying, and exporter Advance Water Tender. It is a multipurpose industrial tank fire fighting vehicle. To manufacture this vehicle, our expert workforce uses the best quality materials and components. It is designed to offer effective protection in high areas, like tank farms, refineries, oil terminals, petrochemical plants, industrial sites, ports, commercial and trading areas. It has a large layout capacity, ensuring that all firefighting equipment and accessories are kept within reach at all times. Advance Water Tender is capable of holding up to 6 people.
Advance Water Tender
Chassis

TATA/Ashok Leyland or equivalent

Chassis capacity

16ton to 25ton

Pump

Single/Multi-Pressure high and low
Capacity (LPM)-1800 to 6000
Pressure (kg/cm2)-7 to 40
Make-DRGEW


P.T.O.

Full torque in line. Ratio: 1:1.27/1:1.45

Water tank

S.S/M.S 3000 to 10000 Ltrs

Lockers

Rolling shutter

Monitor

Automatic/Manual

Accessories (in build)

Telescopic light mast, cable winch etc.

Optional

Accessories as per customer requirement

Specification

As per customer requirement.