DCP Tender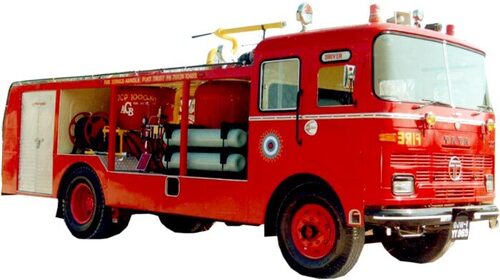 DCP Tender
Product Description
With an aim to be a leader in our domain, we are growing as one of the renowned manufacturers and suppliers of DCP Tender. This vehicle is the essential part for most fire fighting applications. Our dexterous workforce uses best quality materials and components to manufacture this vehicle. All valves used in the water lines are of gunmetal gate valve with relevant I.S. marking. DCP Tender is designed to assist in fighting fires by transporting firefighters and fire fighting equipment to the scene of fire or other emergency. The vehicle has aluminum form pipe frame body with cavity coating and aluminum sheeting.
DCP Tender
Chassis

TATA/Ashok Leyland/ Equivalent

Chassis capacity

16ton to 25ton

DCP vessels (kg)

2x1000, 2x2000 etc.

Expellent Gas (L)

6x22.5, 8x22.5 etc

Mounting Equipment

DCP Monitor capacity 15 to 45 kgs
Range: 15 to 55m
Hose Reel: 2x30m with trigger pistol


Special system

Expansion shock device

Optional

Accessories

Lockers

Shutter/Door type

Specification

As per customer requirement.