Fire Tender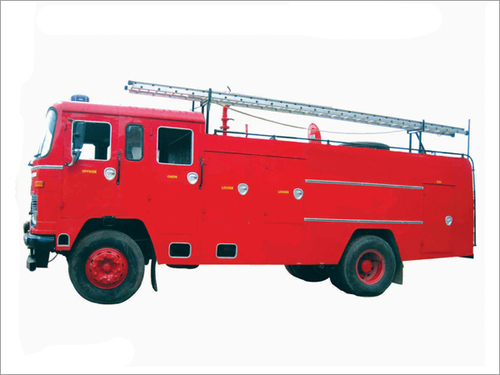 Fire Tender
Product Description
With a vision to be a pioneer in our domain, we are emerging as one of the leading manufacturers, suppliers, and suppliers of Fire Tender. It is designed to assist in fighting fires by transporting firefighters and fire fighting equipment to the scene of the fire or another emergency. It is widely used in towns and cities worldwide to respond to all types of emergencies. The vehicle comes with the single/multi-pressure high and low pump with capacity (LPM)-1800 to 6000. Also, this Fire Tender is provided with heated windshield, electric windows, central locking, air-suspended and heated seats.
Fire Fighting Tender
Chassis

TATA/Ashok Leyland or equivalent

Chassis capacity

16ton to 25ton

Pump

Single/Multi-Pressure high and low
Capacity (LPM)-1800 to 6000
Pressure (kg/cm2)-7 to 40
Make-DRGEW


P.T.O.

Full torque in line. Ratio: 1:1.27/1:1.45

Water tank

S.S/M.S 3000 to 6000 Ltrs

Foam Tank

S.S./M.S. 500 to 1000 ltrs

Foam Proprotiantor/Inductor

Automatic/Manual

Mounted Equipments

Foam cum water monitor

Lockers

Rolling shutter/Door type

Optional

Accessories as per customer requirement

Specification

As per customer requirement.