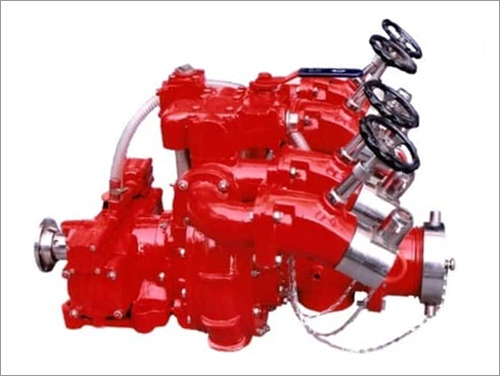 Vehicle Mounted Pump
Product Code : 001
Product Description
Vehicle Mounted Pump
Technical Specifications.
Models are covered in HP/LP series
DRGEW: 4030,2230,2025,1825,1415 and 1112
Highly improved high pressure performance
Single lever actuation to change over LP to HP
Efficient fire fighting with minimum water wastage
Fully automatic self priming system
Easy access to impellers and mechanical seal.
In built pressure relief valve, functionally operate exceed at 45 bar
In built thermal relief valve, functionally operate at, 60oC
All series pressure operated at 7 bar and high pressure operated at 25 to 40 bar
All series are CE marked.